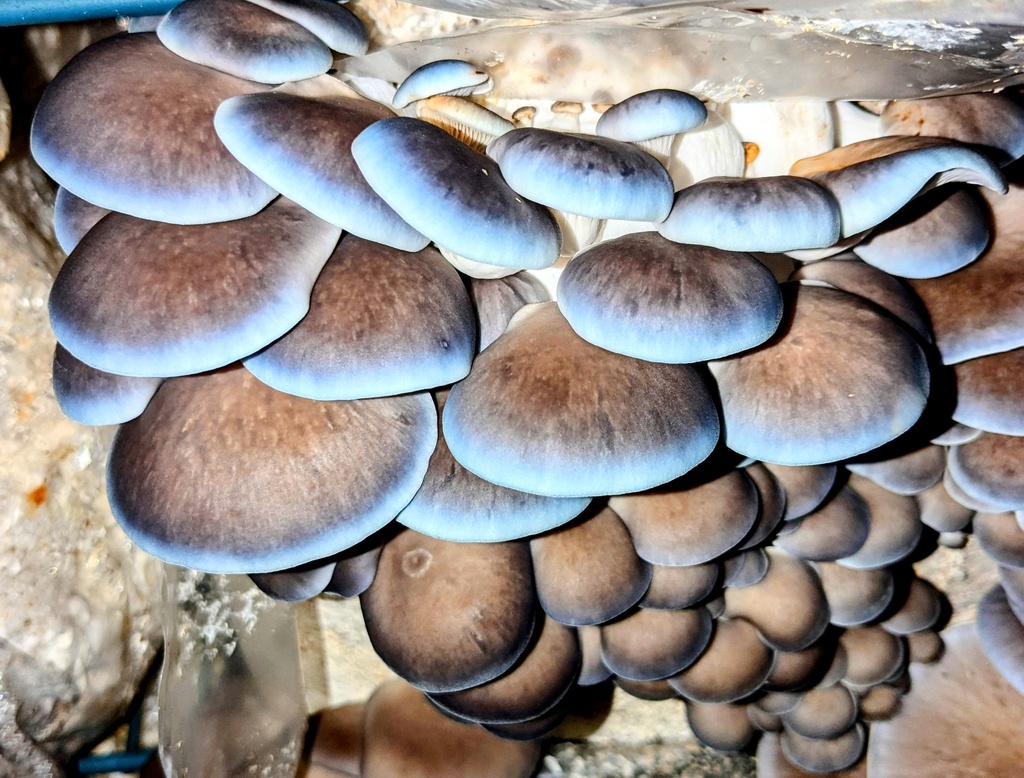 Blue Oyster
---
PICKUP and LOCAL DELIVERY ONLY!!
---
Terms and Conditions
Orders Will Be Processed In 2-3 Business Days, Occasionally Crop Adjustments May Result In Delays of 1-2 weeks. We Will Do Our Best To Promptly Inform You of Any Such Delays.

Blue oysters are tender, flavorful and a great all-purpose mushroom. With a softer stem and bolder flavor than our Michigan Oyster these blues are perfect for nearly any mushroom dish.
Specifications for Blue Oyster
Weight

1/2 Pound

or

1 Full Pound

or

3 Pound Case